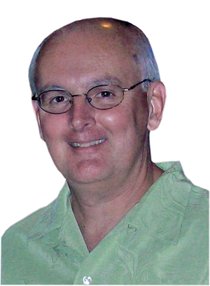 Fred Herbst
Editor, Times of Ti
518-585-9871
Recent Stories
Lake George Park Commission adopts draft plan
Boats entering Lake George will likely be required to be inspected and decontaminated starting in 2014 in an effort to keep invasive species from the lake.

Jobs going to Queensbury
When Hacker Boat Co. received a state grant last month it was hailed as good news for the local economy. That turns out to be wrong.

An experienced high school principal from Ticonderoga was chosen recently to take charge of Bolton Central School, a K-12 public institution.

Marshall Gero, Earl Rounds mark 40 years
Earl Rounds and Marshall Gero will be honored Thursday, Dec. 13, at the Curtis Lumber store in Schroon Lake. The men have each been with the company 40 years.
People line streets as Dain Venne returns home
The brilliant autumn afternoon belied the somber mood in the town of Moriah Nov. 11 as hundreds of people turned out to welcome home the body of native son Dain Venne. Staff Sgt. Venne, age 29, of Port Henry was killed in Paktiya Province, Afghanistan, on Nov. 3, according to the U.S. Department of Defense.

Dain Venne remembered as a hero
A local soldier has been killed in Aghanistan. Dain Venne, age 29, of Port Henry was killed along with two other U.S. soldiers by a roadside bomb in Afghanistan. His family was notified Saturday, Nov. 3.

Scope of invasive species threat needs to be determined
A survey of Lake George is needed to determine the actual threat posed by invasive species. That's the assessment of Dr. Dean Cook of Ticonderoga, a member of the Lake George Park Commission, in discussing the spiny water flea — one of five invasive species now confirmed in Lake George — during a meeting of the LGPC aquatic invasive species committee in Ti recently.
Effort aimed at preventing invasive species
Boating on Lake George could be more complicated and more expensive next summer. The Lake George Park Commission is considering regulations to fight the spread of invasive species in the lake — regulations that could include mandatory decontamination of boats prior to launching, designated hours at public launches and new fees.
Police believe it to be missing man
A body found in Crown Point Sept. 7 has been tentatively identified as a missing Warren County man. State police said they believe the body is that of Keith R. Gill, age 45, of Chestertown and Bryn Mawr, Pa., who has been missing from a family camp on Loon Lake near Chestertown since Aug. 19.

Four-person relay now available
The Adirondack Marathon is growing. Race officials have announced the addition of a four-person relay to the race, which already features a two-person relay and full marathon along with a half marathon.