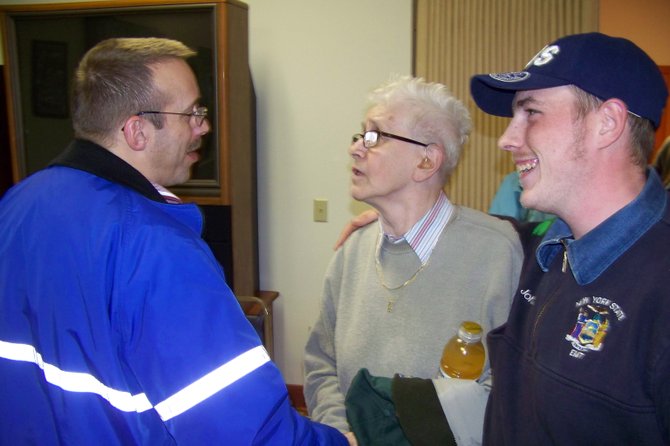 HAPPIER DAYS — At the conclusion of the Thurman Town Board meeting in November, Thurman EMS squad President Jean Coulard (center) and squad captain John O'Neill (right) exchange friendly compliments with Warrensburg EMS Squad Captain Steve Emerson (left). Since then, the Thurman Town Board withdrew its financial support of the Thurman squad, an action which threatened its survival and prompted the agency's decision this week to dissolve. Warrensburg EMS Board of Directors President Robert Farrell said Jan. 29 that his agency's personnel, if available, would now be responding to calls in Thurman, but would need financial support from the town to continue to respond long-term.
Stories this photo appears in:

After months of financial struggles and contentious showdowns with the Thurman Town board over operating support, the Thurman ambulance squad officials vote to shut down the agency.