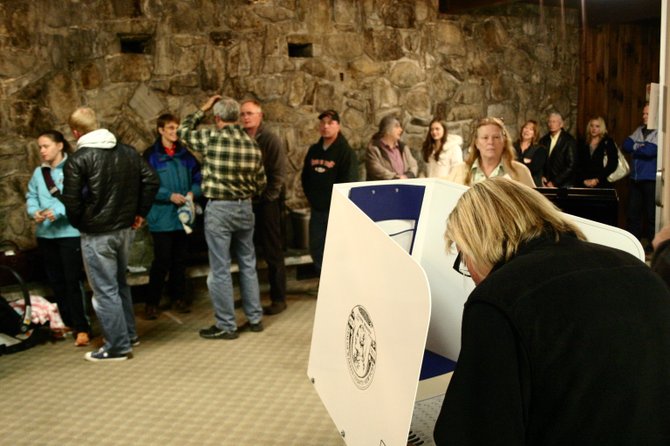 Voters queue up in the Lake George Town Hall, waiting to cast ballots in the Nov. 6 2012 General Election. Turnout was heavy, and the waiting line at times extended through the town hall lobby out the entrance door. A new Early Voting legislative proposal, while aiming to boost voters' convenience, has prompted outcry from election commissioners who say it would be expensive and impractical.
Stories this photo appears in:

While believing in boosting voting turnout, Warren County election commissioners blast the Early Voting initiative now pending in the state Legislature, claiming it will prompt an administrative nightmare and cost taxpayers plenty. The elections officials have a substitute method of accommodating expanded voting opportunities which avoids the expense and logistical problems.