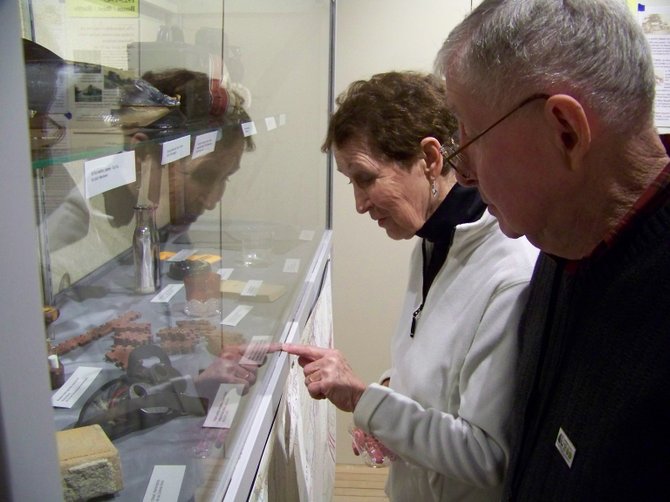 Inspecting artifacts at the Warrensburg Museum of Local History Sunday Feb. 17 are town residents Bob and Peggy Knowles. They were among dozens who attended the opening of the museum's extensive new Warrensburg Bicentennial exhibit that showcases the developments and activities in town over the last 200 years.
Stories this photo appears in:

Warrensburg residents may have thought their town museum's permanent exhibits were the end-all in detailing history, but with the new town Bicentennial exhibition, the museum explores many more aspects of the town's last 200 years — in depth.