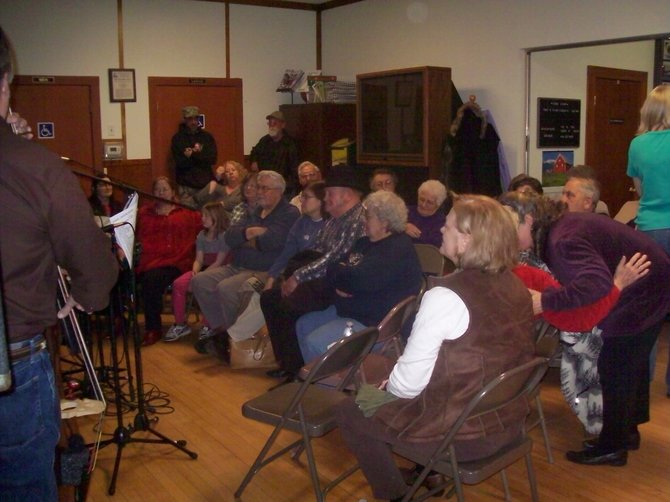 A crowd remained through the 2012 Thurman Jackwax Party to hear Hoddy Ovitt and his Warren County Ramblers play mountain music while others enjoyed the buffet dinner. The audience at this age-old tradition in rural Thurman asked Ovitt to play extra songs well past closing time. The party heralds the onset of spring with the traditional confection of maple syrup ladled onto snow.The 2013 Thurman Jackwax Party is set for
Stories this photo appears in:

The beloved trandition of the annual Thurman Jackwax Party endures, but volunteers are needed to make it as successful as it's been for more than 50 years.