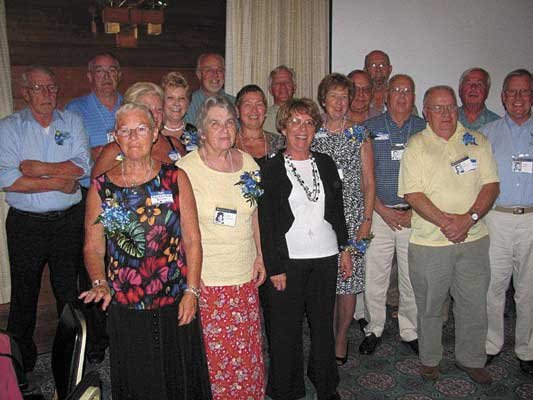 Attending the recent 50th Reunion of the Warrensburg High School Class of 1962 were (front, left to right): Ruth Mundy Bruce, Linda Morehouse Henzler, Kathy Burry Lessing, Jerry Squires, Don Smith, (row 2): Diane France Simpson, Barbara Burch Pataki, Joan Burdette Harris, Barbara Koch Noble, Charles Barton, Paul Goldsmith, (rear): Paul Langworthy, Richard France, Dan Freeburn, Don Hastings, Ed Chamberlain, and Jerry Steves. Not pictured): Karen Baker Sipowicz and Rusty McCallister.

Stories this photo appears in:

The Warrensburg Central School Class of 1962 held its 50th reunion recently at Roaring Brook Ranch in Lake George.