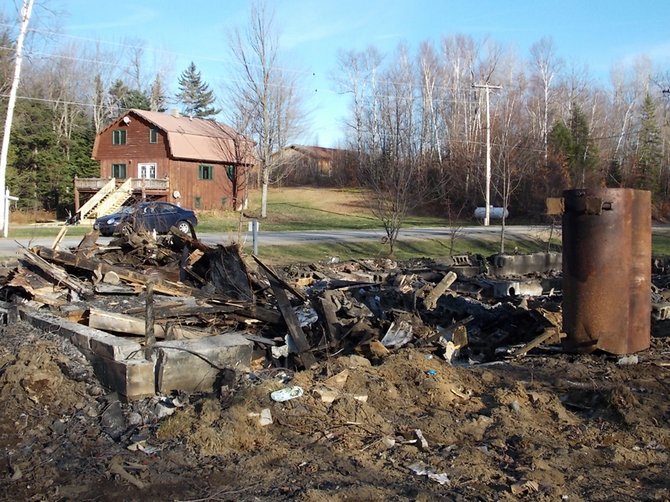 This is what's left of Bruce and Amy Cleveland's house in Bakers Mills.
Stories this photo appears in:

Editorial
Afew days before Hurricane Sandy slammed into the East Coast, devastating homes and businesses in several states, there was a disaster in the tiny Adirondack hamlet of Bakers Mills, just south of North Creek.
J&J Foxx Lair offers space for Nov. 11 event
It's fitting that the J&J Foxx Lair Tavern hold a fundraiser for Bruce and Amy Cleveland, who lost their home to a fire Saturday, Oct. 27. J&J's bar manager, Joelene Slater, was the one who found the fire and called 911.