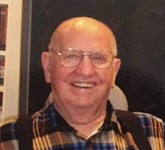 WARRENSBURG. Otto H. Lubrich Sr., 85, a resident of Westmount nursing facility, went home to be with The Lord Friday, February 27, 2015 after a short illness. Born in New Jersey, he lived in Centereach NY, Schroon Lake, Spartanburg, South ...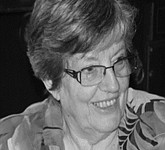 Moriah Center, NY - Natalie Sears Clark 73, died December 5, 2014 at home with her family at her side. She was born in Lake Placid, NY on August 18, 1941, the daughter of Frank and Betty (Alford) Sears. She ...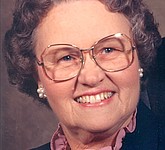 Chestertown. Myra S. Wright 93 formerly of Valdosta, GA, went home to be with the Lord Tuesday November 4, 2014 at her home. Born June 13, 1921 in Valdosta, GA she was the daughter of the late John Newton and ...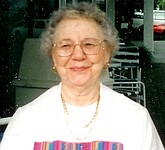 BOLTON LANDING --- Dawn Kathleen (Gates) Macey, 90, passed away at Westmount Health Facility in Queensbury, NY at 10 p.m. on Wednesday July 23rd, 2014. Dawn was born in Rutland, VT on June 24, 1924, to Elmer F. "Bob" Preston ...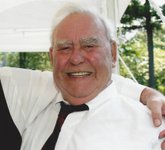 FORT ANN --- Earl John Parker, 84, affectionately known to everyone as "Jack", was promoted to Glory on Thursday, July 24, 2014 from his residence, 189 Miller Way, Fort Ann, on Thurber Pond with his loving family by his side. ...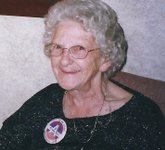 HUDSON FALLS --- Frieda Elizabeth Hall, 100, of East LaBarge St., Hudson Falls, and formerly of Queensbury, passed away peacefully Friday morning, April 4, 2014 at The Stanton Nursing and Rehabilitation Center in Queensbury. She was born on Aug. 8, ...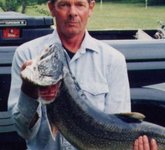 ADIRONDACK — James M. McKinstry, 68, of Valentine Pond Road, died Sunday, March 23, 2014, at Glens Falls Hospital after a long illness. Born November 10, 1945 in Adirondack, he was the son of the late J. Melvin and Carol ...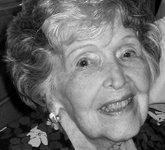 TARPON SPRINGS, FL and STONY CREEK, NY. Theresa Catherine P. McLean, 102, passed away with loved ones by her side on Friday, Feb. 21, 2014, in Tarpon Springs. Born on June 25, 1911, to Frank H. and Theresa (Nolan) Phelan ...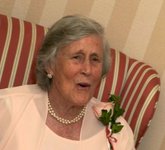 North Creek, Philadelphia
Jane Meigs Barton died Dec. 25, 2011. She had been born in Maryland in 1920 and grew up in Pennsylvania. In 1942, she married H. Hudson Barton IV and came to live in North Creek where her husband served as ...
Warrensburg
Mary Ellen O'Hara, of Golf Course Road, died unexpectedly Jan. 4, 2012, on her 72nd birthday at Southeast Georgia Health System in Brunswick, Ga. following a courageous battle with cancer. Born Jan. 4, 1940 in Port Washington, Long Island, she ...
Stony Creek
Boyd B. Guynes, 70, of Harrisburg Road, died Jan. 12, 2012 at his home following a long illness. He was born Dec. 9, 1941 in New Jersey. Calling hours were held Jan. 16 at Alexander-Baker Funeral Home, Warrensburg. A funeral ...
Warrensburg
Brent J. Bertrand, 53, died Jan. 10, 2012. A Hudson Falls native born on Feb. 5, 1958, Brent graduated from Hudson Falls High School in 1976. Calling hours were held Jan. 13 at Alexander-Baker Funeral Home, Warrensburg. A funeral service ...
Warrensburg/Saratoga Springs
Nan P. Cocozza, 84, formerly of Warrensburg and currently residing in Saratoga Springs, died Jan. 6, 2012 at the Saratoga Hospital. Born Sept. 17, 1927 in Alexandria, Scotland, she was the daughter of the late David and Lucille (Taylor) Gall. ...
Bolton Landing
Joe Ann Baker, 68, of Alder Brook Rd., died Jan. 3, 2012 at home, with her beloved husband by her side. Born Jan. 17, 1943 in Glens Falls, she was the daughter of Isabel (Morehouse) Miner of Lake George and ...
Lake George
Robert Donald Carron, 77, of Lake George, died suddenly Saturday, Dec. 31, 2011. Born in Ausable, N.Y., he was the son of Sidney and Mada Carron and husband of Joan Carron. A mass will be held at The Church of ...