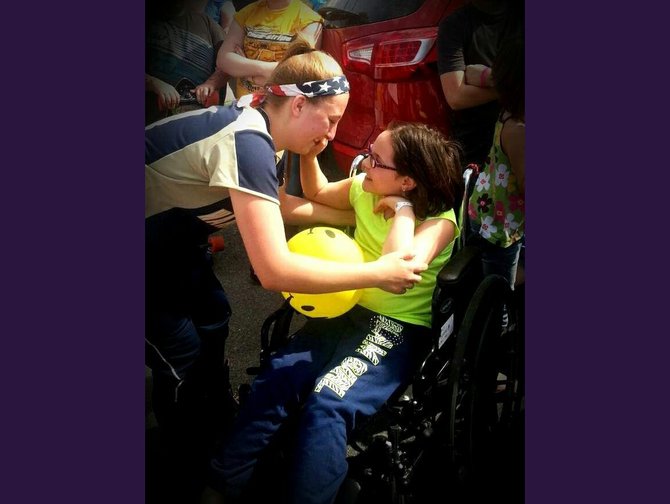 THURMAN — Shannon Castro gripped her kitchen counter May 17 to brace herself as she talked about her nine-year-old daughter Skyler's battle with life-threatening bone cancer — and the outpouring of support the Castro family is now experiencing from area residents and across the nation.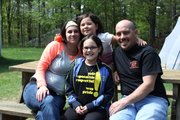 "It's been awesome how people from local communities and from all over have responded — and what they've done for us," she said, as tears filled her eyes.
Skyler winced from pain as she slowly sat upright on the couch nearby.
"You're crying ....... Don't cry, Mom," she said softly.
Skyler Castro was diagnosed two weeks earlier with Ewing's Sarcoma, an invasive, malignant bone cancer. For several weeks, the child — known as the "mother hen" of her third grade class — has undergone dozens of tests, procedures, and chemotherapy; and she's endured it with courage.
For a few months prior to her diagnosis, Skyler had experienced pain in her leg that got progressively worse. When she couldn't walk, she was taken to an orthopedic surgeon, then to Glens Falls Hospital. An MRI procedure was conducted, and Shannon and Ed Castro — Skyler's father — were told a tumor had grown into her spine.
Skyler was referred to Albany Medical Center, where a biopsy was performed. The diagnosis was determined and the doctors began therapeutic treatments immediately. Shannon never left the hospital. Ed spent most all the next week there, too, but he stayed most nights at the Ronald McDonald House. Bonnie Cameron, Skyler's grandmother was at the hospital every day and night, and Ed's brother Scott Castro was there often as well.
Schoolmates, WCS staffers show support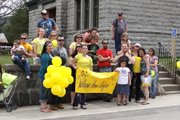 Meanwhile, both Warrensburg High School and Warrensburg Elementary rallied. They held "Skyler Strong Day" May 9 — when students, faculty and staff all wore yellow shirts to show Skyler their support. Much of the clothing was emblazened with "Skyler Strong," a slogan later to go viral on the Internet. Each of the schools had a group photograph taken and sent to Skyler while in the hospital, Ed Castro said.
(Continued on Next Page)
Prev Next
Vote on this Story by clicking on the Icon