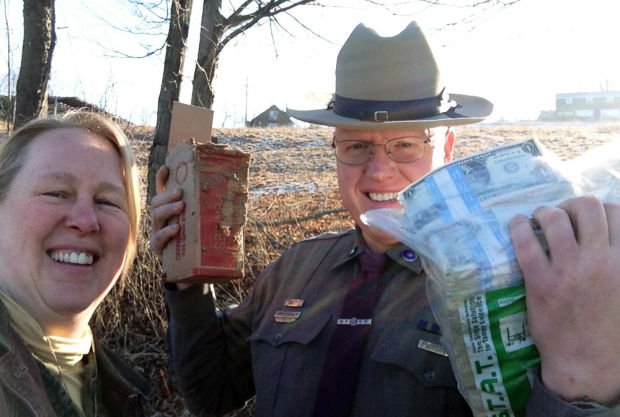 WARRENSBURG — It was an quirky incident that drew national attention due to a woman's remarkable honesty — which prompted a Warrensburg enterprise to reward her actions.
Patty Wesner of Cossayuna was driving on her way to work Feb. 26 down a desolate rural roadway, when a bag of $11,000 in $1 bills flew out from the back of an armored truck and into the roadway in front of her vehicle.
She stopped, collected the bills, and called 911. The trooper responding to the scene called it an "unbelievable" act of honesty.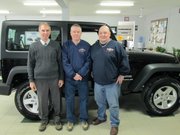 Frank Toti, General Manager at Krystal Chrysler, saw the news report on television and was impressed. That newscast described Wesner as less than wealthy — and she could have easily used the cash — as she used a bungee cord to keep the hatchback door on her 2002 Toyota Sequoia to keep it from flying opening unexpectedly.
This situation impressed Toti, he said this week, recalling how he sought to help her out.
"When I first heard the story I thought how she is quite a role model," he said March 14. "Then I heard she had an older high-mileage vehicle and a bungee cord holding her car door closed, and I thought, we'd like to do something about it."
After work that day, Krystal Parts Manager Bob Olden and Service Manager Andy Studler drove to her house in Cossayuna — not a short trip — to determine what was needed to fix the door latch.
March 11, Wesner brought the car in for repair, and the Krystal employees including Mike Poutre not only fixed up her car, but Toti bought her lunch and filled up her tank with gasoline. Krystal staffers even washed the vehicle.
"I thought it was appropriate to do something for her," Toti said. "Her actions made us all proud to be Americans."
(Continued on Next Page)
Prev Next
Vote on this Story by clicking on the Icon