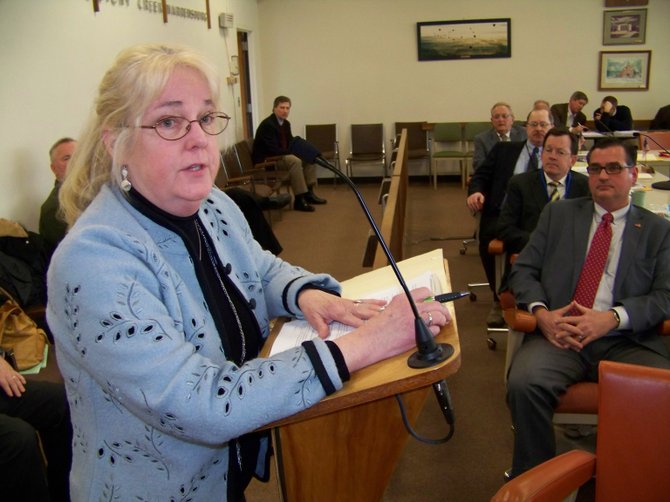 QUEENSBURY — A study to weigh the impact of hosting a gambling casino in Lake George is a waste of money, a local citizen activist warned county leaders Feb. 15.
Joanne Gavin, a leader of the Lake George Citizens Group, voiced opposition to commissioning study of the potential benefits or harm of gambling in Lake George. The town is considered a prime candidate for a casino if voters approve a proposed state constitutional amendment on the issue.
She voiced her objection at monthly Board of Supervisors meeting.
"Residents of Lake George are opposed to a casino, but businesses who are going to make money with one in Lake George are going to push hard for this," she said.
Not only do many citizens oppose the idea of a casino, but such a study would be a waste of taxpayer money, she said.
Gavin noted that a half-dozen or more communities similar to Lake George have spent up to $100,000 for such studies, and they all cite data, facts and opinions that directly apply here in Warren County.
She urged that county supervisors should — to inform themselves of gambling's impact —obtain and read copies of studies that have been conducted by other municipalities in the northeastern U.S., including Newport, R.I.
In November, voters in that state approved allowing casinos, but voters in Newport defeated the proposal.
Lake George Mayor Robert Blais appeared before the Board of Supervisors in January, lobbying for the county to share the cost of such a study, which he estimated to range from $25,000 to $75,000.
Blais had said "the gambling train" was coming through Warren County, and the supervisors could "sit and watch it go by," or take action to consider its impact.
Friday, Gavin voiced a response to Blais' plea.
"Let's let the casino train go right through town," she said.
(Continued on Next Page)
Prev Next
Vote on this Story by clicking on the Icon