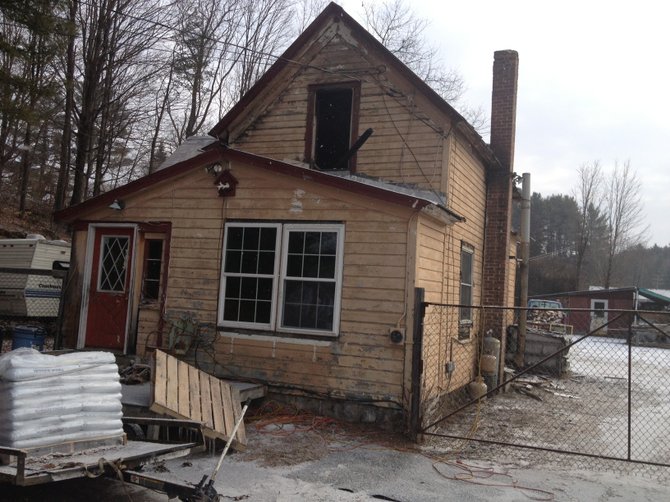 WARRENSBURG — A fundraising effort has been launched to help a man whose home was all but destroyed in a fire early Monday Feb. 4.
The home of Kyle Hubbell, located at 38 Ridge Avenue in Warrensburg, was substantially damaged in the blaze. Most likely, the structure cannot be salvaged.
Hubbell had insurance that only covered the amount he owed for a mortgage on the home, so he won't have sufficient funds to rebuild or replace the structure, he and his neighbors said Monday.
Hubbell grew up in the home, purchased about 65 years ago by his parents, Lurena and Edward "Hub" Hubbell, he said.
Kyle Hubbell has lived at the home for nearly 20 years, after inheriting it from his parents.
One of Hubbell's neighbors, Leonard Bradway, has responded to help him out.
Bradway established an account at Glens Falls National to accept donations from the public to help Hubbell recover.
"He lost everything in the fire," Bradway said. "And he's been a super neighbor."
Hubbell said he woke up smelling smoke at about 2:45 a.m., he investigated, and heard crackling in the walls of his balloon-framed home. Heat from his woodstove's insulated metal chimney apparently was the source of the blaze, he said.
Hubbell then called 911, grabbed Chantal — his 12-year-old Doberman — and put the dog in his car. He then got a fire extinguisher and tried to douse the flames, but it couldn't quench the fast-developing fire, he said.
"I knocked it down in the wall, but it started up again," he said noting that the firefighters of the Warrensburg Volunteer Fire Co. were on the scene very soon afterwards. "The fire company did an excellent job," he said. "I'm just happy nobody got hurt — maybe houses can be rebuilt, but human lives can't — I'm very grateful."
(Continued on Next Page)
Prev Next
Vote on this Story by clicking on the Icon