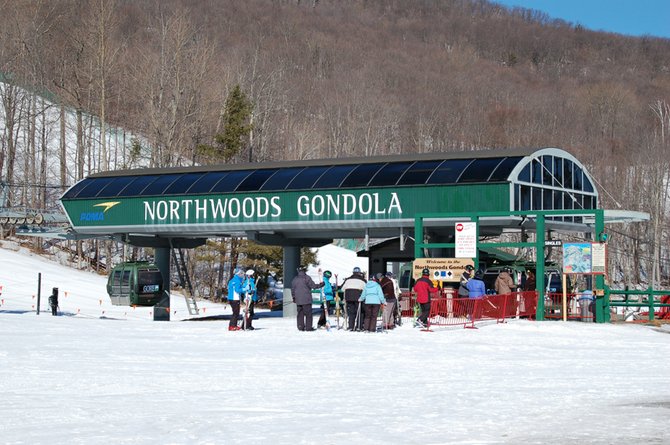 Lake Placid — The state Olympic Regional Development Authority (ORDA) is looking forward to a lucrative winter season.
"We have great weather coming our direction," ORDA President and CEO Ted Blazer said during the Dec. 18 ORDA Board meeting at the Olympic Center. "I think it's important that we go in with enthusiasm."
The optimism comes on the heels of a less-than-lucrative 2012.
ORDA auditor Alan Walther released the authority's financial report for the first seven months of the fiscal year (April 1-Oct. 31) and said the net operating loss to date was $7.18 million, which is better than this time in 2011.
"Through October of 2012 there's an operating loss prior to depreciation of $7.18 million versus an operating loss last year of $7.583 million, so you're approximately $402,000 ahead of where you were last year," Walther said.

ORDA has seen revenue increase in some areas and decrease in others.
Contributing to the loss was a $135,000 decrease in snow sports and skating revenue and a $350,000 loss for fall events, both of which have been attributed to poor weather conditions.
On a positive note, total operating revenue went up by $101,000 to $4.6 million. And tour packages and event admissions also went up $260,000 due to increased events and a strong summer.
ORDA's budget includes revenue sources from its operations, such as corporate development and venues; non-operational revenue such as the $4.733 million state appropriation for 2012-13 and $750,000 annually from the town of North Elba in 2012 and 2013; personal services and non-personal services operating expenses; and non-operational expenses such as loan payments.
News from the venues
Other things are looking up this year, too.
All three ski resorts run by ORDA have opened for the season. Whiteface opened Nov. 17, a week ahead of schedule, Gore opened Nov. 23 and Belleayre opened Dec. 1.
(Continued on Next Page)
Prev Next
Vote on this Story by clicking on the Icon