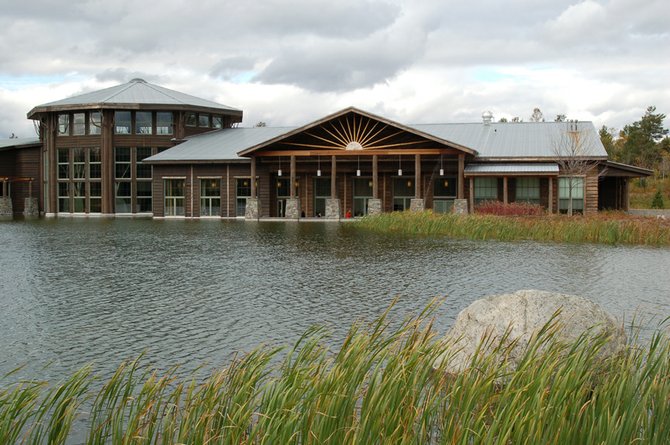 ALBANY — Gov. Andrew M. Cuomo Dec. 19 announced that $738 million has been awarded through Round Two of the Regional Economic Development Council initiative.
"For the second year in a row, the Regional Councils have been on the forefront of rebuilding New York State's economy," Cuomo said. "For too many years, top-down economic development policies have failed communities across the state and not truly invested in the unique resources and strengths of each of New York's regions. The strategic plans created during this process have given each region a comprehensive, locally created plan for future economic growth."
The goal of the program is to invest hundreds of millions of dollars to put New Yorkers back to work and rebuild our economy.
In all, 725 projects across the state receiving awards in the second round of REDC funding.
New York Sen. Betty Little (R-Queensbury) said more than 50 projects in her 45th Senate District were awarded state funds on Dec. 19.
"Strengthening our economy is a top priority I share with Gov. Andrew Cuomo," said Sen. Betty Little. "The regional economic development councils are ensuring that the state's economic development funding priorities are locally determined. The best ideas to grow the economy come from the people, businesses, academic institutions, elected officials, non-profit organizations and others on the local level who see and know firsthand what works and where to invest these financial resources. It was great to be in Albany this morning to see the plans presented and awards announced knowing the hard work that has gone into each one."
The following job creation projects in the 45th Senate District will receive funding from the second round of the Regional Economic Development Council program:
•Adirondack Lakes Center for the Arts: $150,000. Adirondack Lakes Summer Theater Festival -- Adirondack Lakes Center for the Arts will present The 'Adirondack Lakes Summer Theatre Festival' (ALSTF), a one-of-a-kind touring theatre festival covering 2,000 square miles of the Adirondack Park. ALSTF features professional actors and community performers in six different productions, with over 60 performances in 20 towns throughout the Adirondack region and Central New York. Through the ALSTF apprentice program local actors, musicians and technicians also spend the summer studying with professionals in the productions.
(Continued on Next Page)
Prev Next
Vote on this Story by clicking on the Icon