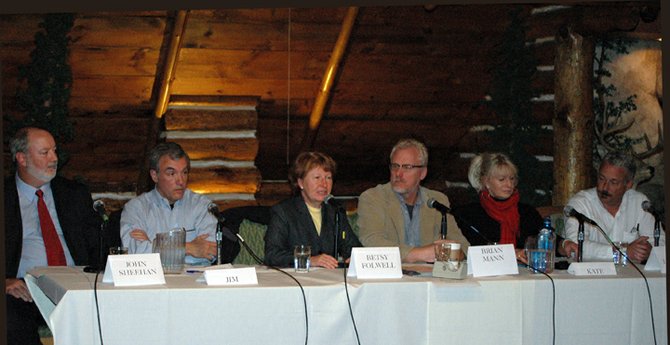 Lake Placid — Members of the media, economic development community and environmental organizations sat in front of a lean-to at the Northwoods Inn Wednesday, Oct. 5 to talk about the future of the Adirondack Park.
The event was the second of a pair of "discussions" based on a recent Adirondack Life article written by North Country Public Radio reporter Brian Mann on the current state of the Adirondack Park and what he felt needed to be done to help it prosper.
Mann was joined at the Northwoods Inn by Jim LaValley of Adirondack Residents Intent on Saving Their Economy (ARISE) in Tupper Lake; Kate Fish, executive director of the Adirondack North Country Association; Betsy Folwell, creative director for Adirondack Life magazine; Jim Herman of Keene, who helped bring broadband to the majority of the town; and John Sheehan, communications director for the Adirondack Council.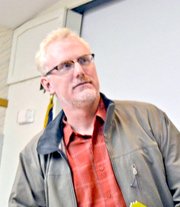 "There is a remarkable consensus that we need to get to a different place in the Adirondack Park," Mann said. "There are a lot of controversial and argumentative points along the road. We have the resources and potential here to succeed, so the optimism that I have heard is well-placed."
Mann said that with many jobs within the park are public jobs, which is the main concern for the future of the area.
"The version of the Adirondack Park that we live in today is ending," Mann said. "The park was transformed into a public employment mecca. The communities never adapted to the creation of the park, and public employment went off the charts. The idea that we are going to re-build those jobs or re-hire those teachers who have been laid off, that is something that everyone that I have talked to is just not saying."
Mann said that the piece he wrote was intended to start discussion and not to be "a prescription."
(Continued on Next Page)
Prev Next
Vote on this Story by clicking on the Icon